---
karakul. -01.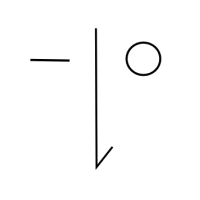 RELEASED 11-OCT-2006 ~ 47.52
writ and recc'd by the karakul, banned: (s. li, c. kuul, w. turner, s. bharal)
@DR studios, Crigarex Brand and th'kll Haus
w/ invariable production, vox arrangement and multi-instrumentalism on trax 2 + 6-10 from the likes of alexander mabrey.
additional musicians:
maria bouchard: soundsource on 1
janice boan: vocals on 2
chris camillo: vocals on 3
rome clegg: drumsounds on 3 (plus salvation of lost files on 13)
mills estes: bass on 4, mastering advice
justin purdy: drums on 4 and 7
ainsley thompson: espresso machine on 6
---
people cling together they stay for themselves these people seem to never be happy that way stay away from the wayback rules from conversation always get in the way wounds from confrontation always in today
---
well there's mine, and there's us and in between who can you trust? keep thinking addition's a plus good old "mine/us" well there's you, and there's me and yes, with this "we" that makes three but where the hell am i supposed to be? this "we" called three somebody told me there's a reason another wants to knock me down then drag me over and around this stupid idea of the person who they think that they found (repeat first part twice)
---
my thoughts are knots like spots of cornea that float over your eye displayed but in the way, they cover you and smother as you try to seek beneath the curious menagerie of things both clever and forever promising (these thoughts are from the future) looking back and failing to agree with time as ever anything unfinished lingers on and on into the realm of form
---
i woke up, i'd passed out on the lawn i could tell by the tire tracks that you had long gone and the neighbors and dogs barking went on and on once again it's a shame. we lie to ourselves to make ourselves happy in this place things have changed quite a bit but in so many ways it's still all the same shit and i asked them how they were but they just won't talk about it it's a shame.
---
i keep having these goddamn dreams where i wake still half asleep there's someone in the room with me by my side, under the sheets jump out of bed, turn on the lights but there's no one in the room i keep hearing these noises outside so it's quiet as a tomb my hand it shakes, my knee it hurts and the walls keep closing in can't understand where i am anymore or just how to begin and three bears in the bed and the little one said "I'm tired. Roll Over."
---
time passed is a bug in a glass and it's alien to me idea once so easy to hear is like and ancient mystery so true the last thing you knew will be the first thing that's on your mind but great beginnings don't lead to happy endings they just simmer out circling around with your eyes fixed on the ground center on the sound, oh wait filtering out loud (x2) and so again, nothing ever seems to change it's all in the past, which in time we rearrange go through the past i'm knee deep in molassus we see the world through rose colored glasses rewrite the past 'till it makes sense to us we filter past in my head i don't see right and wrong then half the reason i'm writing this song when all that's gone is what makes us who we are we filter past